Mary Cunningham Agee is the Founder and President of the Nurturing Network
Mary Cunningham Agee is the Founder and President of the Nurturing Network, an international charity that has served the needs of women and children for the past three decades. Her leadership in mobilizing over fifty thousand volunteers has been instrumental in fostering a common ground where effective collaboration and cooperative action have magnified the best efforts of individuals with widely divergent viewpoints.
Ms. Agee brings to her work an unusual blend of practical idealism.
Her educational background includes a BA degree with Honors from Wellesley College where she graduated Phi Beta Kappa with a major in Philosophy and Logic.
She earned an MBA at the Harvard Business School where she majored in Finance and International Business.
Mary was one of the first women in history to be promoted to the top management of two Fortune 100 Companies where she served as the Vice President of Strategic Planning.Her example of courage and perseverance have inspired countless women and individuals from non traditional backgrounds as they strive to offer their gifts in a corporate culture that presents many challenges. Mary's career includes being an officer at the Chase Manhattan Bank headquarters and working as an Investment Banker on Wall Street.
Mary Cunningham Agee is the New York Times best-selling author of an autobiography entitled, "Powerplay. " This book captures the personal story of being one of the first women in history to break through the corporate glass ceiling.
She is the recipient of seven honorary doctorates and numerous awards that include the Freedom Award from Provo, UT, the Centennial Medal of Honor from the Columbus School of Law and the Humanitarian Lifetime Award from the Wisdom Institute.
It was not until Ms. Cunningham Agee experienced the tragedy of a second trimester miscarriage that she chose to dedicate her education, business skills and energy to alleviating the suffering of women and children in the most vulnerable of circumstances. The Nurturing Network became her life's work and one that will live on in the grateful memories of literally thousands of TNN clients and their children.
Mrs. Agee views have been highlighted along with other prominent business leaders in the Wall Street Journal, Newsweek, Reader's Digest and Good Housekeeping. Her perspectives on women in business and corporate ethics have been featured in nationally televised interviews with Barbara Walters, Peter Jennings, Phil Donahue, Jane Pauley and many others. She has twice been voted by World Almanac as one of the 25 Most Influential Women in America.
"Our goal is to journey alongside the most vulnerable in our society -- helping them to help themselves. This form of empowerment is witnessed in the hopeful lives of the thousands of clients that we have served."
~ Mary Cunningham Agee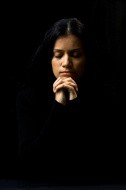 Communication of TNN's message of practical compassion through writing, interviews and speeches fulfills the Founder's original mission and vision to inspire awareness of the value of each human life regardless of the most challenging social or economic circumstances.
"The Nurturing Network is giving me an opportunity to walk alongside and be a loving presence for someone in need. Each day we are invited do our best to serve. That's the opportunity Nurturing Network has given to me -- which I count to this day as an extraordinary, absolutely unique experience."
Marketing and Communications Executive
(TNN Volunteer and Donor)